A couple months ago I had the opportunity to go to Chicago with my work. I've never been before and thought that it would be an awesome opportunity to see the city but we were only to be there for one day in meetings. I decided to stay three extra days by myself to stay and explore the city. I booked what turned out to be a fab hotel through hotwire in the middle of the 'Magnificent Mile', walked and took cabs to every place my lil heart desired in the windy city. I had an incredible time and had no issues being there alone, I definitely kept busy. I met up with a couple friends that live out there, saw some theater, went to the art institute, saw wrigley field, was hooked up with free improv ticks, ate some 'cheecago' style pizza (sauce on top...so weird), and much much more. One day I ate lunch bartop at Pizza Due's a historic pizza place, ended up talking with the bartender who originally was from San Bernardino, small world eh?!
The city is incredible...really incredible. The river that runs through the city is so sweet and made for some awesome pictures. I loved that I could walk or take a short cab ride to so many different neighborhoods and areas of the city...pretty sure I was made to live in a big city at some point in my life. I'm hoping that wish will one day come true.
I apologize in advance as this is a huge post with all cityscapes, not the most exciting for y'all but I really enjoyed going through them :)
This was in the River North neighorhood, where I'd one day looove to live. Where else do you see a neighborhood actually decorate their mailbox with a couple of super cute planters?!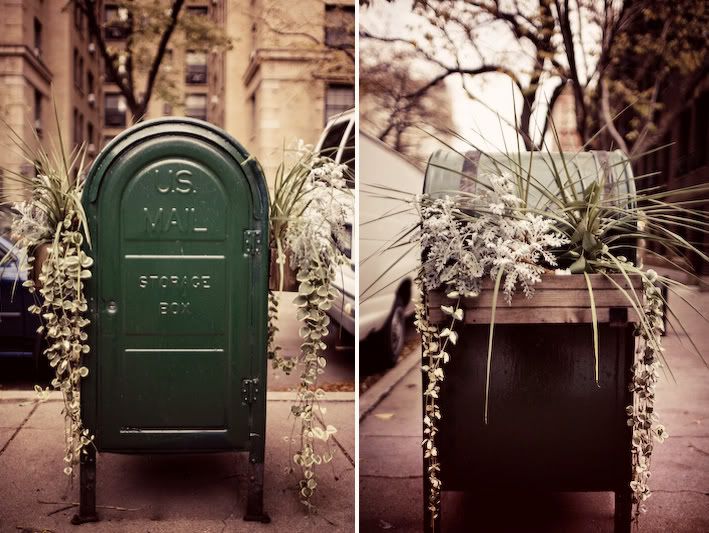 THEE BEAN. I kept seeing pictures of this when I was researching what I wanted to do and see and thought this was the dumbest thing ever, was definitely not into it. I stumbled upon it walking to the art institute and it's actually really awesome. It's so ginormous and the reflection of the city is sweet to look at. It was also a great spot for self-portraits ha.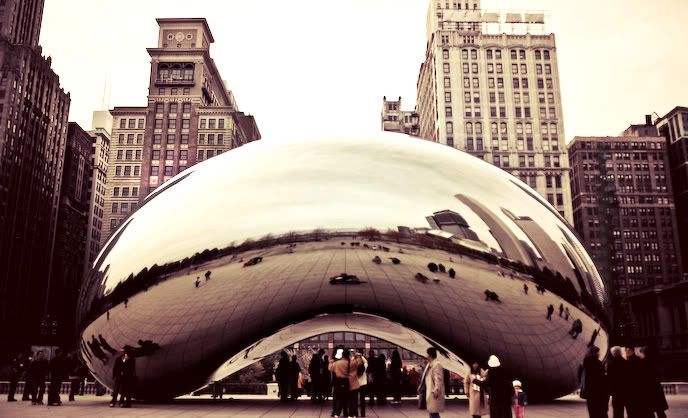 I ate lunch at 'Potbelly's' one day. It's like a cool historic subway/quiznos. Even had a chick with a guitar singing some sweet melodies up in the rafters.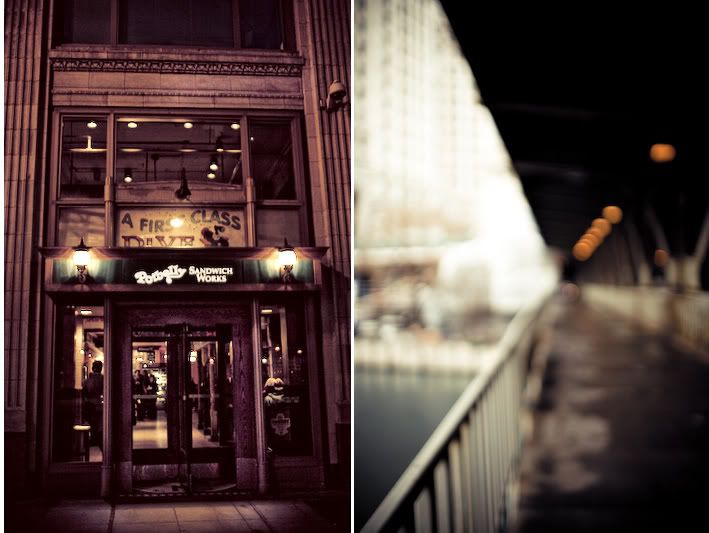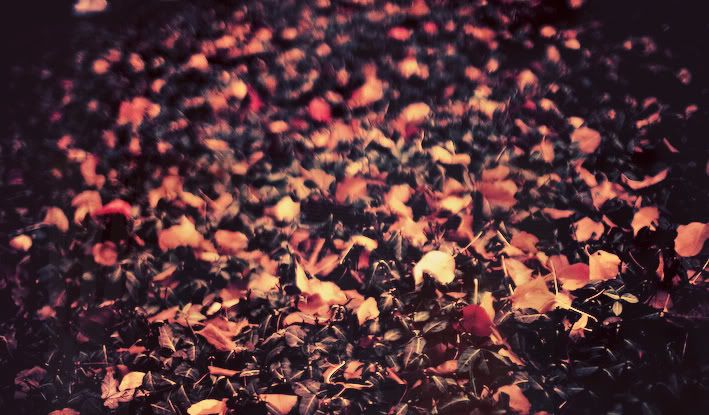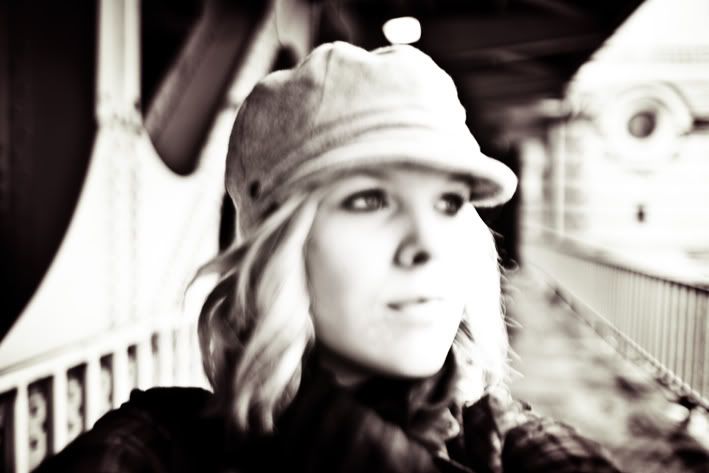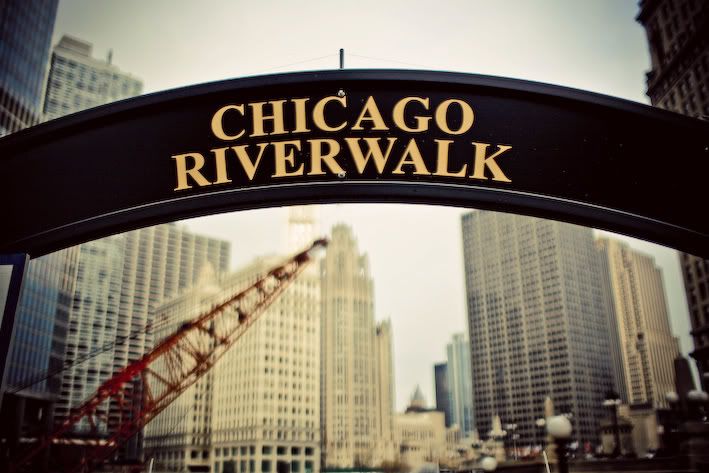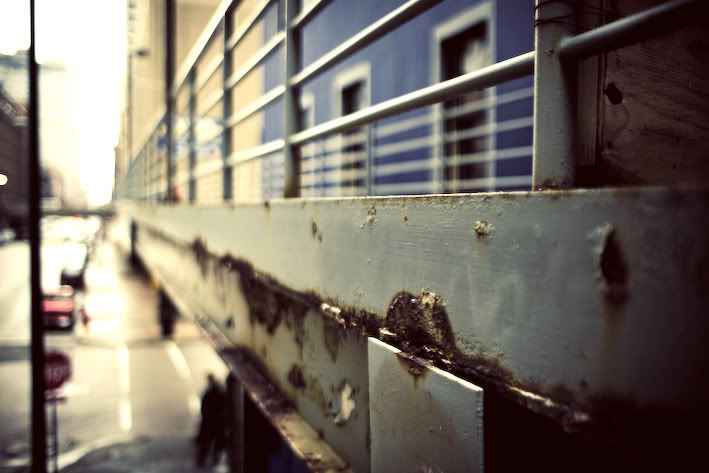 River North neighborhood. Ridic awesome.
To the right you'll see one of the many options of my future residence. 55 W. Elm Street. I left a gift basket on their door step hoping they'd invite me over for new years...they never called. haha
This was in the theater district. Oddly enough the one with the coolest sign was home of 'video games live'.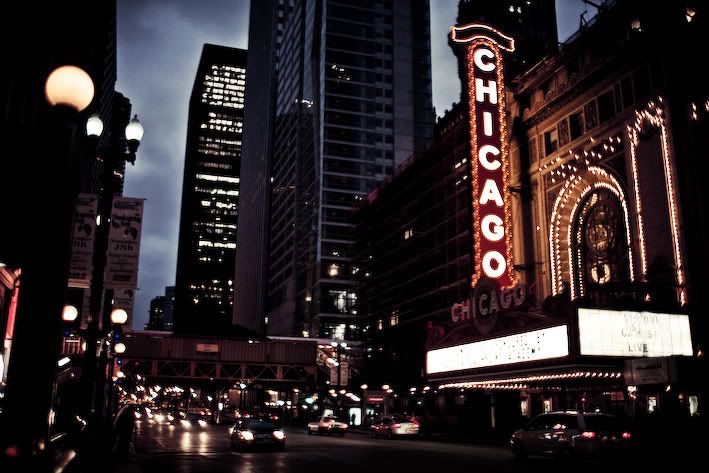 All of these teenage guys and this one little guy who's probably no older than four played drums on their five-gallon buckets all over the city. They were daaang impressive. The lil one would do drum solos and money would come flying towards them, you really can't resist. Pretty sure they were makin bank.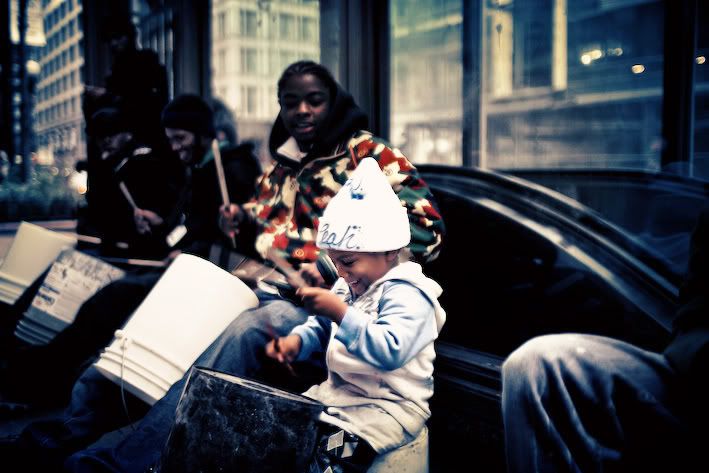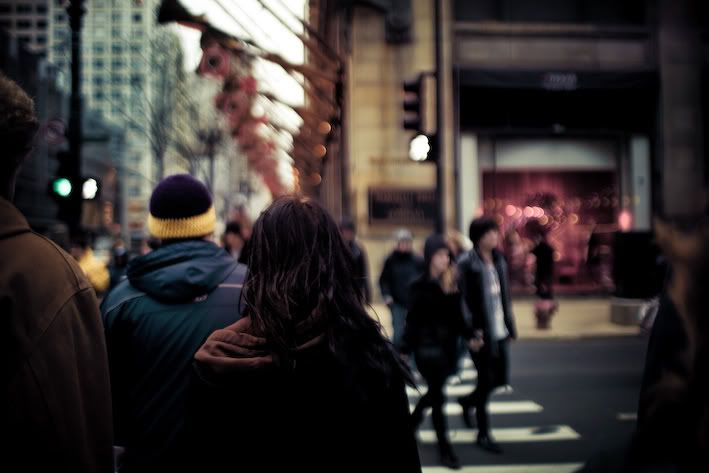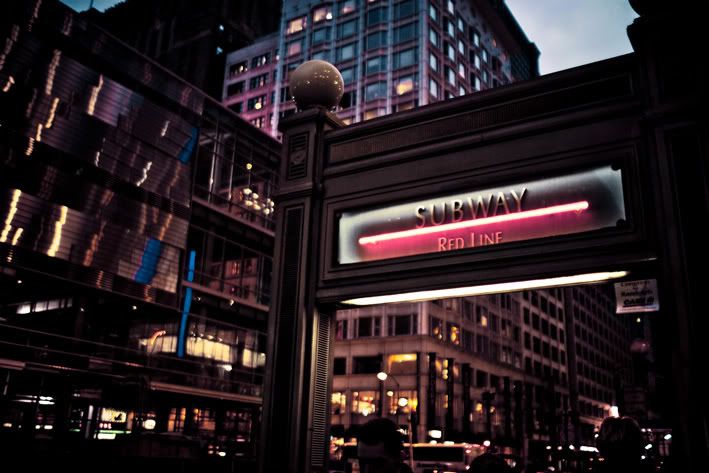 Home of the best popcorn eveeeeer. I was told this place is famous among locals. it was a brisk 30 degrees when i stopped by and there was a line out the door and around the corner. I was told during christmas the line can go a couple of blocks. in line i chatted with a couple of older super classy ladies wearing their furs. They had lived in the city for some twenty or so years and raved about it. They were encouraging me to move there "You'd just looove it dear!" they said over and over...too cute.